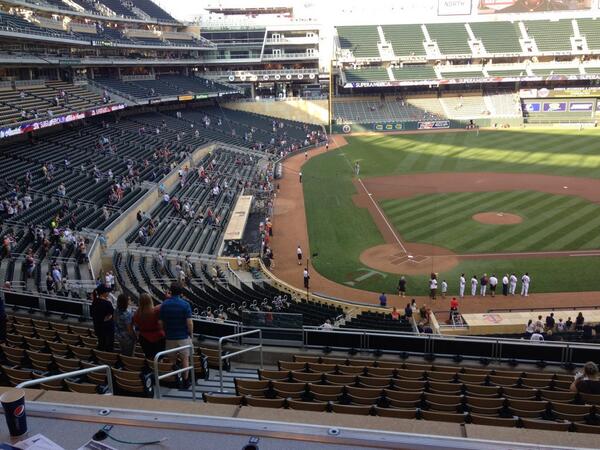 The Los Angeles Angels and Minnesota Twins hooked up at Target Field for an April 17 rainout game on Monday and it looks like they didn't draw much of a crowd.
If you focus closely, you can probably count the number of fans in the stadium. In fact, you might even be able to count them all using only your hands and maybe the hands of a buddy.
In fairness, there are several factors likely contributing to this poor turnout. It's a school night, both teams are out of playoff contention, and there is a doubleheader airing on Monday Night Football.
Hey, 162 games makes for a long season.