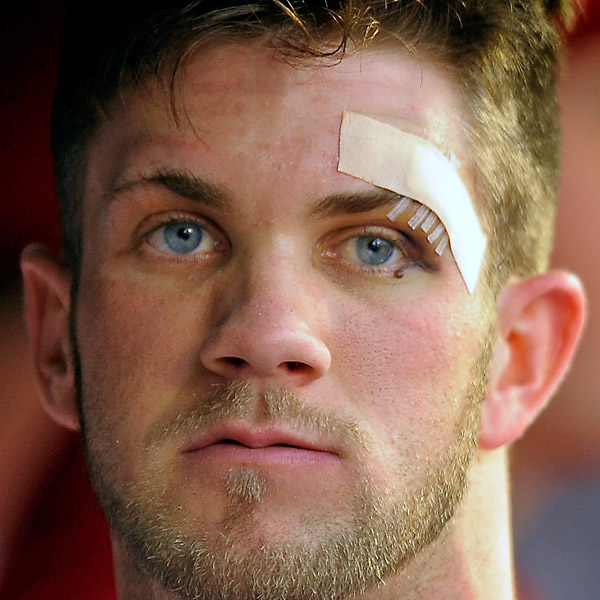 Frustration has clearly set in for Washington Nationals outfielder
Bryce Harper
.
The 2013 season hasn't been what Harper or the Nationals were envisioning. Washington finished last year with the best record in baseball and Harper exploded onto the scene to win National League Rookie of the Year honors. Naturally, they could only assume more of the same was to come in '13.
It's been a different story this time around, though. The Nationals have virtually no shot at catching the Atlanta Braves in the division and their Wild Card hopes aren't looking too good, either.
Harper gave the following response after Sunday's win over the Mets:
"I could care less what people think. Screw what people think. Everybody talks about us all year long saying we're not going to make this or do that. I could care less what they think. It's all what we think. I could really care less what the media thinks or anybody else. It's nice to get that W tonight and like I said, I could care less what people think."
At the time of this writing, the Nationals trailed the Braves by a whopping 14 games in the NL East, and sat seven games back of the Cincinnati Reds for the second Wild Card spot.
With four weeks remaining in the regular season, the Nationals are far from being eliminated from the postseason, but time is certainly running out.