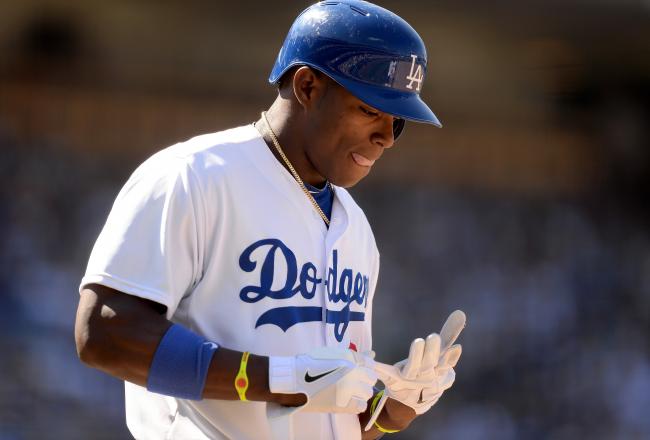 Los Angeles Dodgers rookie phenom Yasiel Puig is really good at baseball. One thing he appears to be not good at, however, is dealing with the press.
On Monday, Puig evidenced his deficiency and disdain with the media yet again by delivering a short and sweet message before his game in Miami.
Yasiel Puig was in the visitors clubhouse here at #Marlins Park & looked at us gathered there and yelled, "F**K the media" and left the room
— Josh Friedman (@Friedo790) August 19, 2013

Okay, Puig tell us how you really feel.
It's no wonder why the Dodgers have been trying keep the 22-year-old Cuban away from the media. He has allegedly been next to impossible to interview and is hardly ever available for comment before or after games.
Nonetheless, Puig certainly sent a strong piece of writing material to media members on Monday, probably comments he wishes he could have back.
Via
Bleacher Report