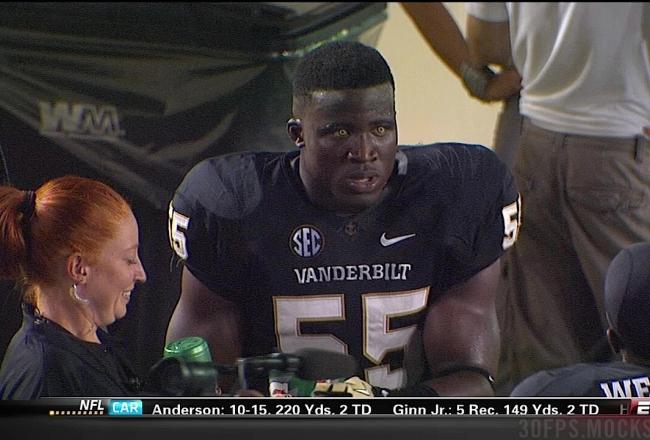 Vanderbilt Commodores defensive end Caleb Azubike was psyched for his team's season opener against conference foe Ole Miss on Thursday.
Seen here Azubike sporting some terrifying yellow contacts in an effort to strike fear in the hearts of the Rebels.
Another theory could be that Azubike was simply trying to mimic one of the dancers from Michael Jackson's "Thriller" video.
Nonetheless, the Commodores lost the game, 39-35.