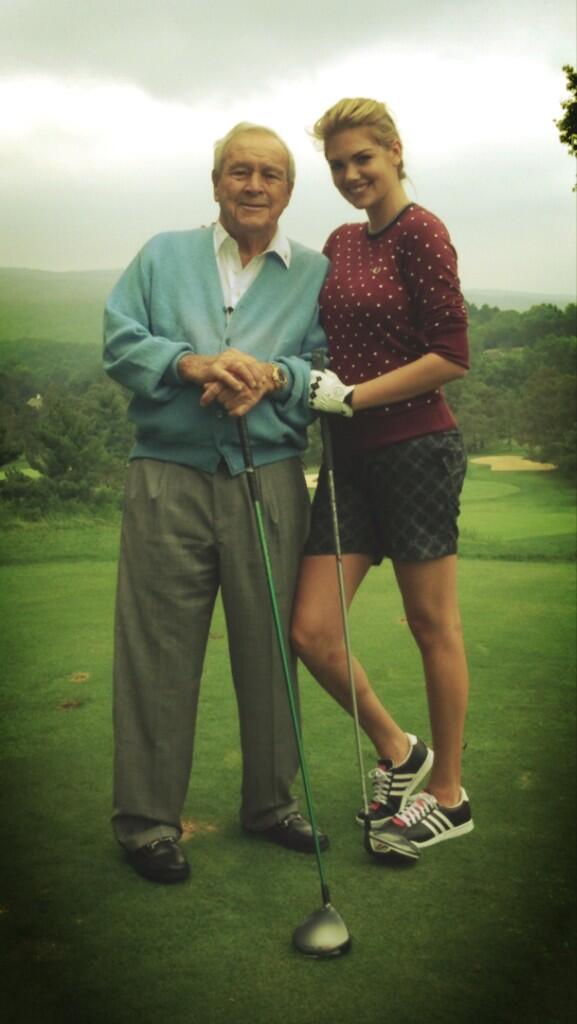 On Tuesday, model and actress Kate Upton hit the course with golf legend Arnold Palmer and this photo above taken from Upton's Twitter account serves as proof.
Apparently, Palmer volunteered his time to impart some wisdom and knowledge on the lovely young lady, free of charge. How generous of him, right?
Well played, Palmer. Well played.
Via
Eye on Golf