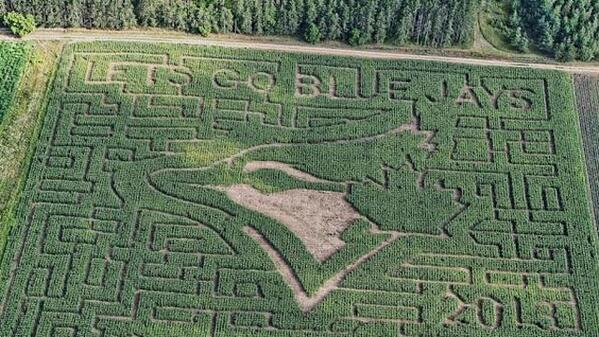 It's that time of year, again.
The next several weeks are certain to produce no shortage of team-inspired corn mazes across the great land of North America.
Take this maze created by a Toronto Blue Jays fan, for example.
Pretty neat, huh?
Now, if only the Jays can somehow manage to climb out of the division cellar. With 10.5 games separating them from fourth place, and with only six weeks to go in the season, it's unlikely that happens, though. Oh, well. There is always next year.