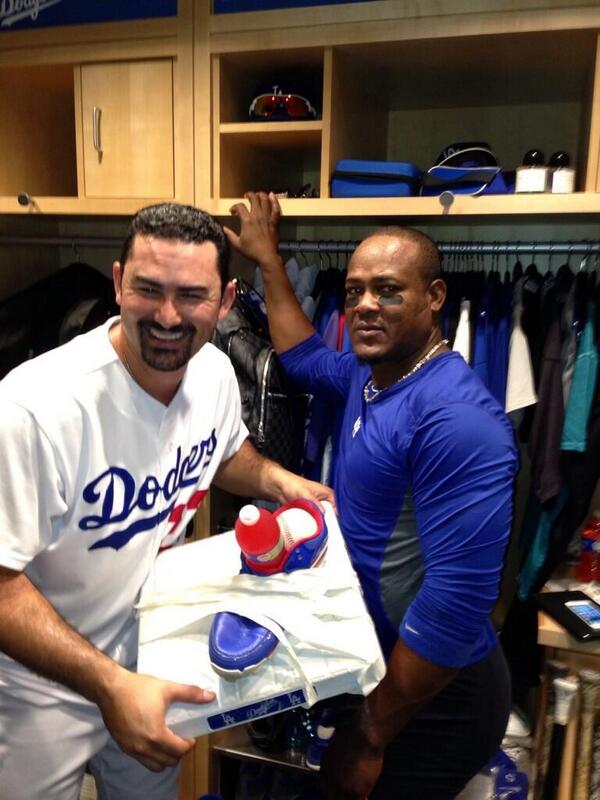 On Sunday, Los Angeles Dodgers infielder Juan Uribe became one of the few players in major league history to fall victim to the hidden ball trick.
The Tampa Bay Rays pulled out the rare strategy when Uribe was standing on third base. Rays third basemen Evan Longoria received the baseball and proceeded to sneak up behind Uribe and apply a tag at the same moment Uribe slightly lifted his foot off the bag.
On Monday, Uribe's teammates commemorated the comical occasion by gifting him a cleat, which was wrapped tightly around a base. They also threw in a baseball and what appears to be Gatorade in a water bottle. However, the tightly strapped cleat is the most important item here.
Via
SportsGrid