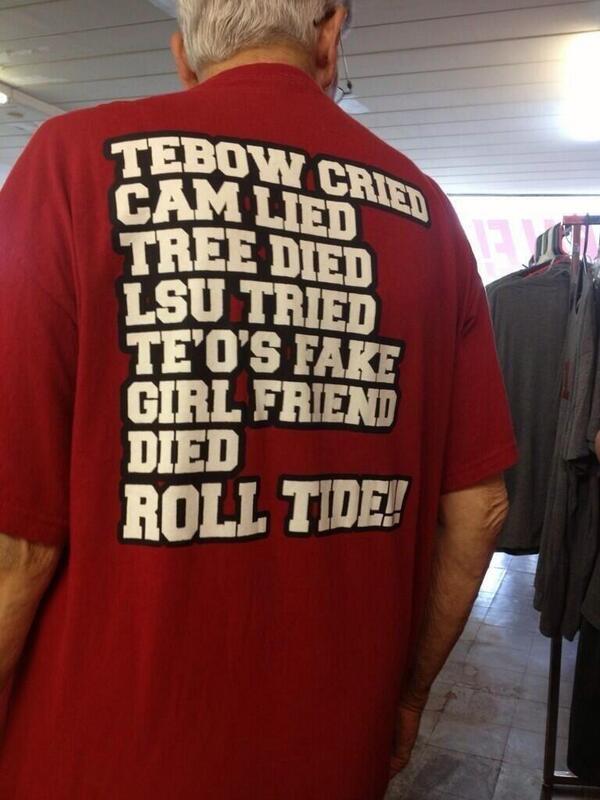 Alabama Crimson Tide football fans have a reputation for being some of the most loyal and diehard fans in any sport and in any country.
The latest example comes courtesy of this custom-made shirt, which takes a swipe at Tim Tebow, Cam Newton, Auburn fans, rival LSU, and Manti Te'o.
It's trolling at it's best.
Via
For the Win