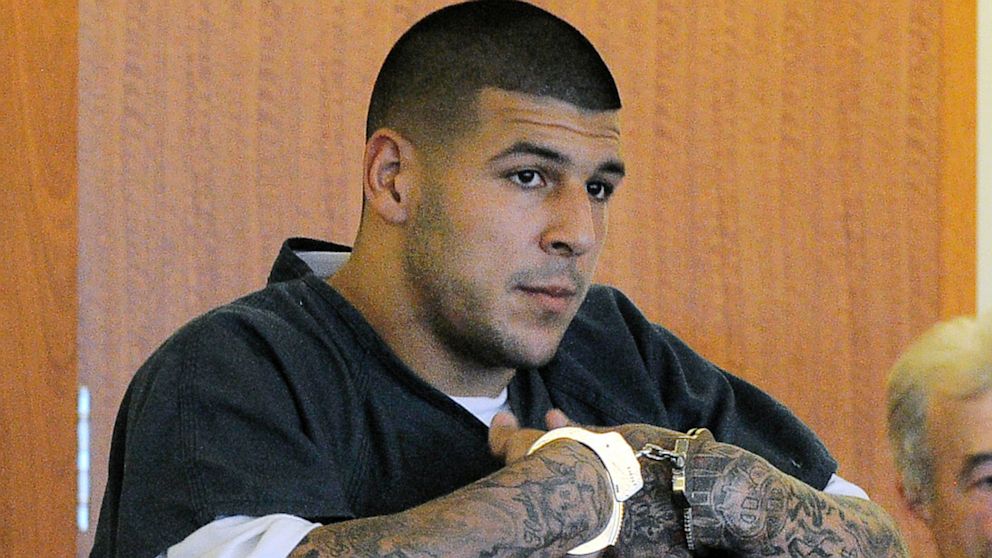 The man who sold the now infamous jail letter penned by former New England Patriots tight end Aaron Hernandez said he has been receiving threats from Hernandez's supporters for making the letter public.
"I got people calling me and saying I better watch out," said the man, who identified himself merely as "Karl" to the Boston Globe. "I regret how it turned out. I was kind of hoping more positive would come out of it."
In the letter, Hernandez explicitly told Karl not to let the letter leak out on social media sites.
Although Karl did sell the letter, he isn't directly responsible for letting it go public, because he sold the letter to Sportsworld's Phil Castinetti, who then immediately turned around and sold it for $18,000 to the gossip site known as TMZ.
Karl also said the money he received from Castinetti in exchange for the letter was "pennies" compared to the money TMZ cashed out for it.
"I don't like the way it got out," he said. "I wrote [Hernandez] last night because I don't want him to think it was all about money.
"
Well, what was it all about then, Karl? If he was really that concerned with keeping the letter from the public, perhaps he shouldn't have sold out to a local sports memorabilia shop.
Additionally, Karl should probably hope for a guilty verdict in Hernandez's case, because we all know what Hernandez is allegedly capable of when seeking revenge.
Via
CSN