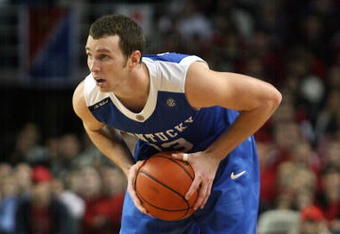 On Thursday, former Kentucky Wildcats basketball player Michael Porter was sentenced to two years in prison for having sexual relations with an underage girl.
The Fayette County judge denied his request for probation.
Porter was arrested in May after police found evidence that he had committed sexual acts with an underage girl at church functions while serving as a group leader. The incidents occurred from November 2009 to April 2010. The girl was 14 and 15-years-old at the time.
Porter was accused of six counts of third-degree sodomy and three counts of first-degree sexual abuse.
The ex-Wildcat played for three seasons at Kentucky from 2006 to 2009. He left the team prior to his senior campaign citing that he wanted to spend more time with family.
Porter's sentencing comes just one day after another former Wildcat, Houston Rockets forward Terrence Jones, was arrested for
allegedly stomping a homeless man outside of a club
.
Via
USA TODAY