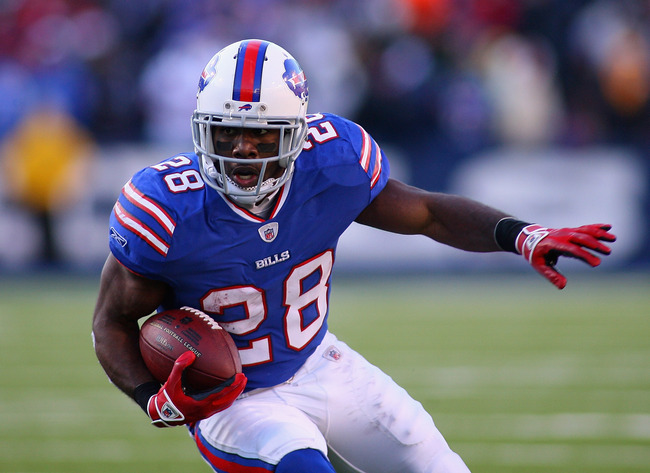 It's no secret that the Buffalo Bills offense will revolve around dynamic ball carrier C.J. Spiller in 2013. In fact, the offense may rely on the former Clemson star too much if offensive coordinator Nathaniel Hackett has his way.
On Wednesday, Hackett went on the radio in Buffalo and made it crystal clear the Bills want to feed Spiller the football as much as humanly possible.
"It's real simple," Hackett said. "We're going to give him the ball until he throws up. So he's either got to tap out or throw up on the field. Let's just put it that way."
Easy there, tiger.
The 26-year-old isn't exactly used to getting so many touches. In 2012, Spiller averaged just under 16 touches per game, which is far less than the 10 touches per game he averaged in 2011. It's not like Spiller missed any time due to injury, either. The Florida native has appeared in every regular season game for Buffalo since the beginning of 2011.
Hackett also brushed off the idea that letting opponents know to focus on Spiller was any sort of secret.
"It doesn't matter," Hackett said. "You can say that because any team that has ever watched him should, I mean,...You've got to stop C.J."
So, there you go. Don't be surprised if you tune into a Bills game this season and see Spiller blowing chunks all over the gridiron.
Via
Pro Football Talk