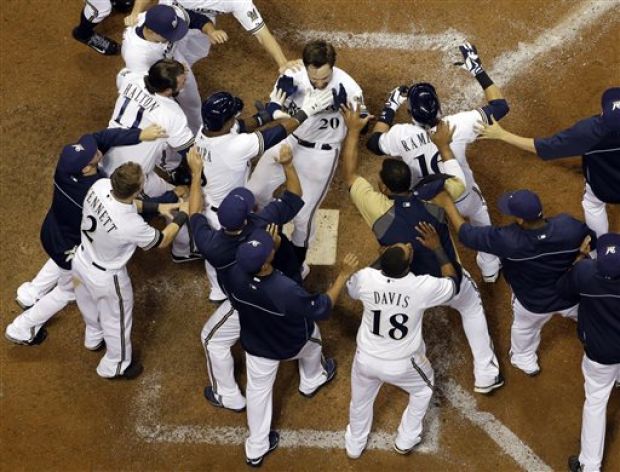 Reds television broadcasters Jim Kelch and Chris Welsh definitely did not expect to see what they saw at Miller Park on Friday night when Jonathan Lucroy smacked a two-run walk-off home run off dominant Reds closer Aroldis Chapman. How else can you explain the deathly silence from them immediately following Lucroy's decisive swing?
Take a listen and hear for yourself...
For those of you keeping score at home, there was about 45 seconds of silence in the Cincinnati booth from the time the pitch was delivered and the time Kelch finally snapped back to reality and spoke into the microphone.
The loss snapped the Reds' modest five-game winning streak, too.
Via
Eye on Baseball