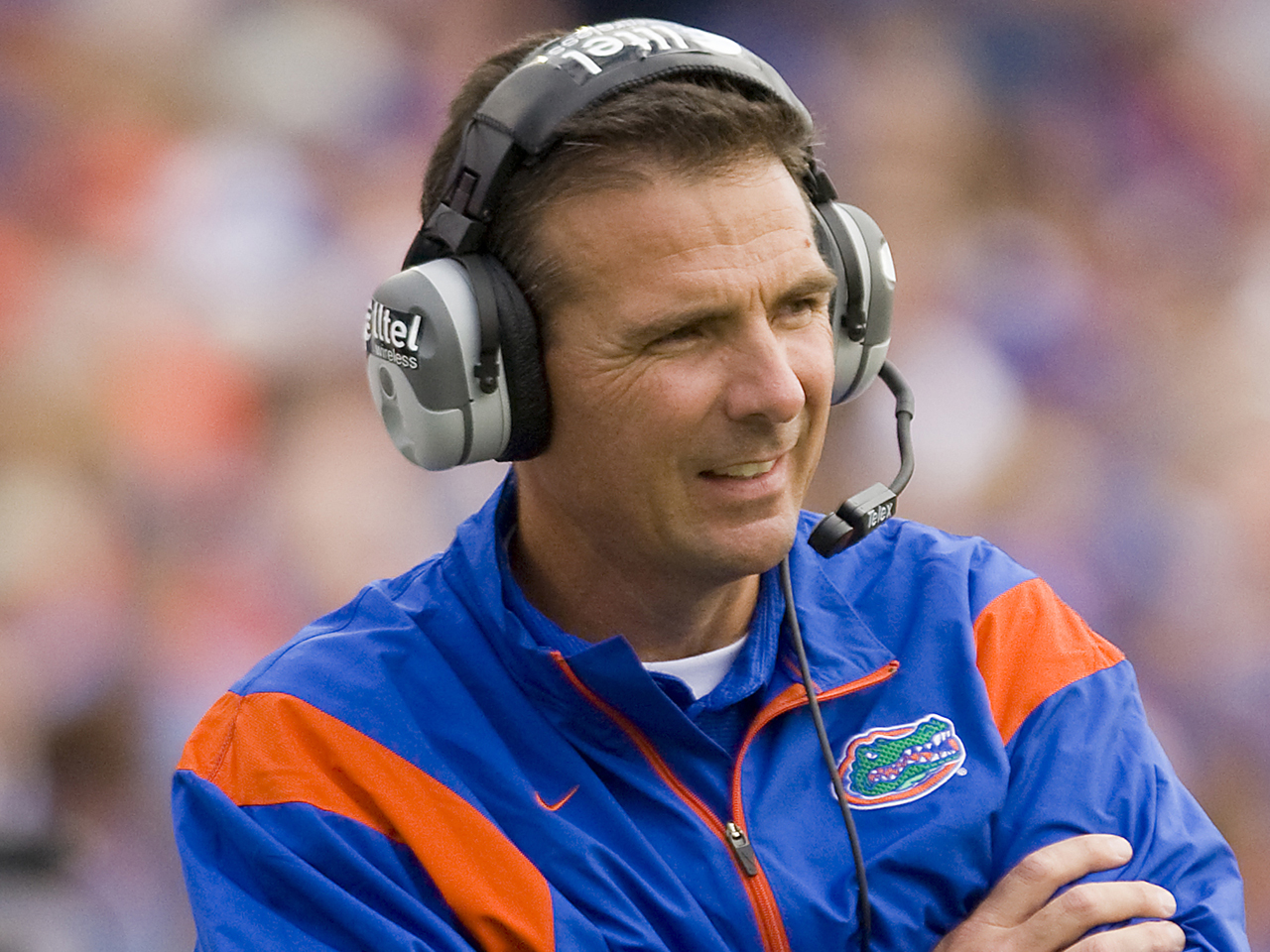 Former Florida Gators head football coach Urban Meyer has finally broken his silence about former Gators tight end Aaron Hernandez.
Five days removed from previously stating he had
nothing to say about the situation
, Meyer has spoken out, amid mounting criticism of the way he ran his program in Gainesville, and more specifically how he dealt with Hernandez.
"Prayers and thoughts are with the family and friends of the victim," Meyer, now the head coach at Ohio State, told Tim May of the Columbus Dispatch via text message. "Relating or blaming these serious charges to the University of Florida, myself or our staff is wrong and irresponsible."
Some pundits have traced the blame for Hernandez's transgressions back to an incident in 2007 when Hernandez was questioned by police in connection to a shooting investigation. Hernandez reportedly declined to be interviewed by police, invoking his right to counsel, instead. Critics argue that the situation wasn't handled properly by the football program and primarily Meyer.
However, Meyer didn't address the unsolved shooting in his text messages to the
Dispatch
. Instead, he addressed the negative speculation that has emerged in the wake of Hernandez being charged with first-degree murder in the death of Odin Lloyd. Namely, Hernandez's drug history.
"I just received an email from a friend where there is an accusation of multiple failed drug tests by Hernandez covered up by University of Florida or the coaching staff. This is absolutely not true," Meyer said. "Hernandez was held to the same drug testing policy as every other player."
Meyer coached the troubled Hernandez for three years while at Florida before Hernandez was drafted by the New England Patriots in 2010. Some have accused Meyer as being "an enabler" for the way he handled Hernandez while in Gainesville. However, Meyer adamantly believes otherwise.
"He was an athlete at Florida 4-7 yrs ago and there are some comments being made that are not correct. Our staff, myself and our families worked very hard to mentor and guide him."
Via
Pro Football Talk