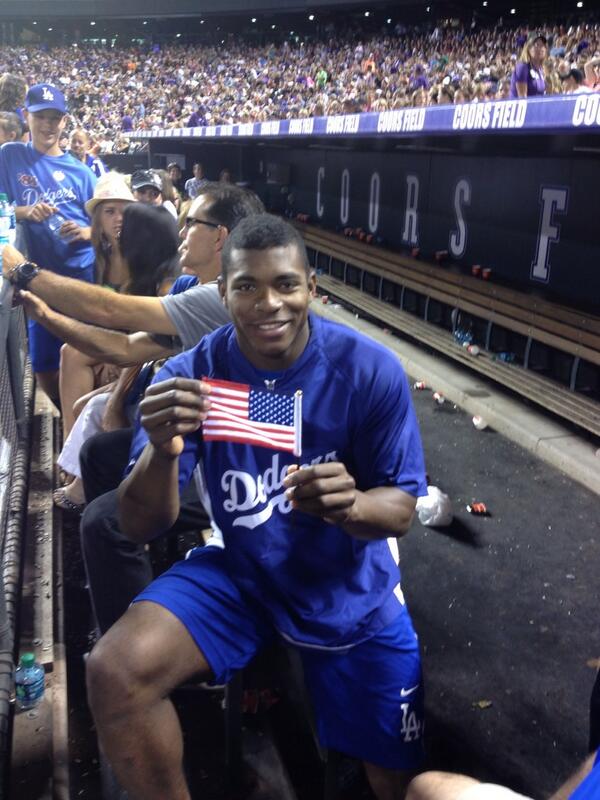 Los Angeles Dodgers rookie
Yasiel Puig
has taken America's pastime by storm in the past five weeks.
So, it is only fitting that Puig enjoy the country's proudest holiday as well: Independence Day.
After Wednesday's game at Coors Field, Puig, a defect from Cuba, sat and watched as he witnessed his first Fourth of July fireworks show in the United States.
Seen here is the budding superstar holding an American flag in celebration of the momentous occasion.
The scene comes less than a year after Puig fled his native country and tried to seek refuge in Mexico. Thankfully, his baseball talent has landed him safe and sound in America.