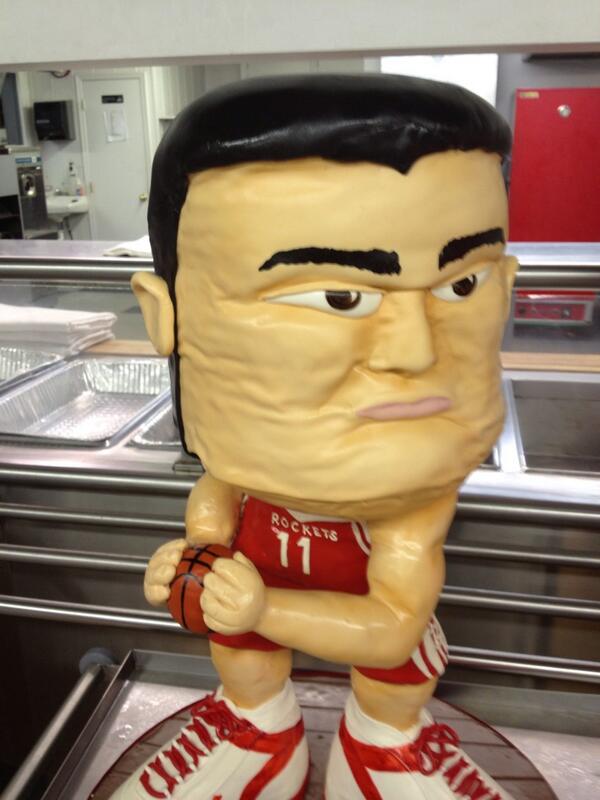 Seen in the photo above is a wedding cake made in the likeness of retired NBA center Yao Ming.
Apparently, the 32-year-old is inspiring delicious bakery concoctions now that his playing days with the Houston Rockets are over.
This cake doesn't stand as tall as Ming does (7-foot-6), but it sure does bear striking resemblance.
What do you think?
Via
Bleacher Report