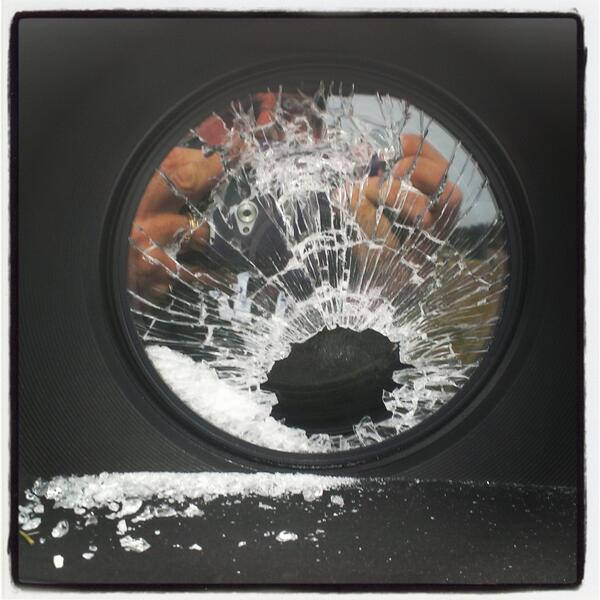 An errant shot off the club of Thomas Bjorn left an expensive camera shattered at the British Open on Thursday.
The destructive moment came on Bjorn's second shot on the first hole during the first round.
ESPN's Mike Tirico estimated that the camera lens costs $80,000, and jokingly said that the bill was on its way to Denmark, the place Bjorn calls home.
Here is video of Bjorn's infamous swing from the rough:
Via
For the Win