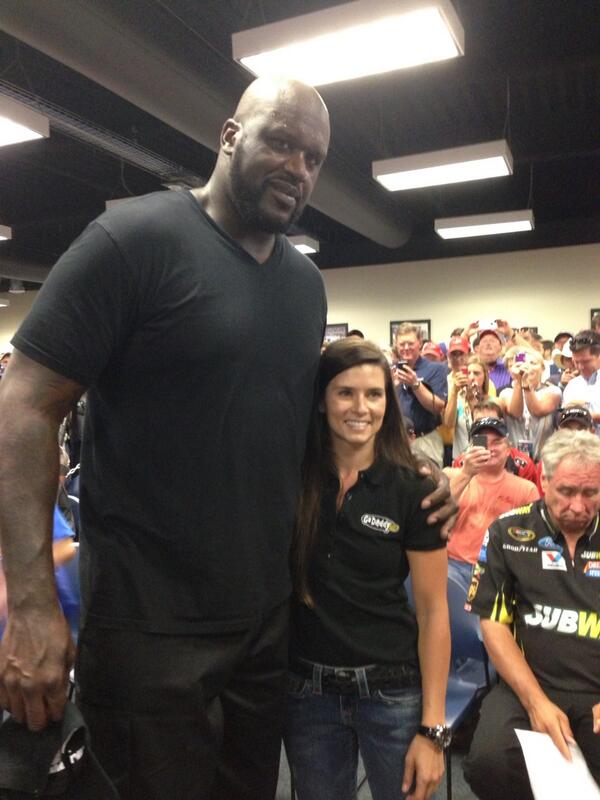 Retired NBA center Shaquille O'Neal served as a grand marshal at Saturday's NASCAR Sprint Cup race and subsequently had the opportunity to meet driver Danica Patrick.
The two are featured side-by-side in this photo above and the end result is mind-blowing.
Shaq is all of 7-feet-2 inches and about 330 pounds.
Meanwhile, Patrick goes about 5-foot-2 inches and 100 pounds soaking wet.
Yeah, that is quite the disparity.
Via
For the Win