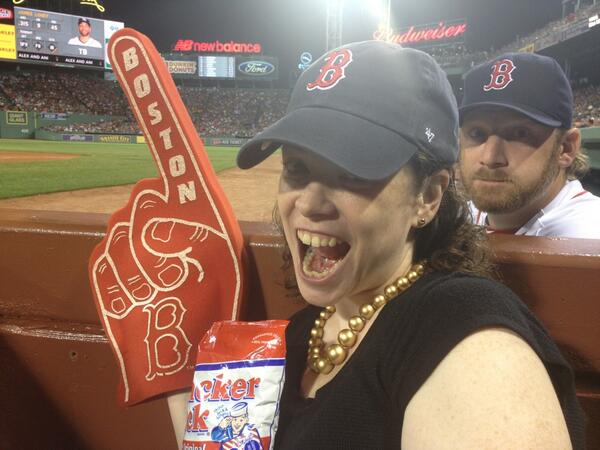 This was supposed to be one of those pictures that could qualify for being a profile pic on one of her social media accounts.
The young lady had a front row seat to a Red Sox game, an official foam finger, and a bag of iconic Cracker Jacks. It was going to be epic.
However, Red Sox veteran pitcher Ryan Dempster had other intentions, and decided to photobomb her by making a constipated-looking face in the background.
Well played, sir. Well played.
Via
MLB Fan Cave