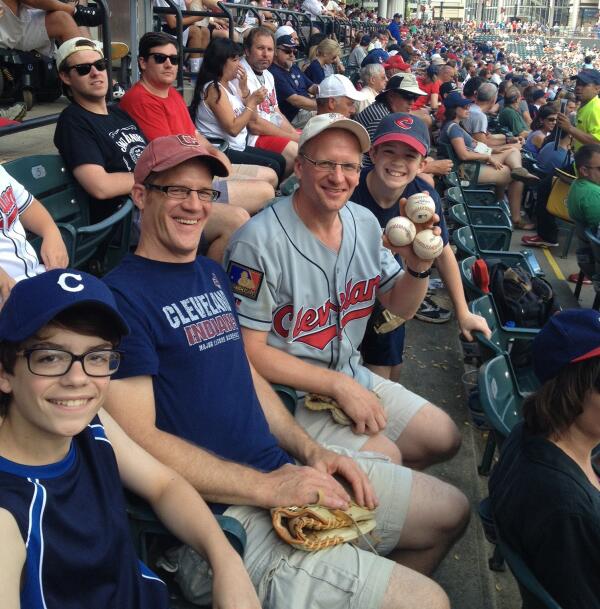 One Cleveland Indians fan may want to consider buying a lottery ticket as soon as possible after the amazing feat he pulled off during Sunday's game against the Kansas City Royals.
Season ticket holder Greg Niel managed to snag not one, not two, not three, but FOUR foul balls at Progressive Field while watching the Indians edge out the Royals, 6-4.
To put this into perspective, Niel caught four more foul balls in one day than I have in my entire life, and probably most baseball fans, too.
Four foul balls. Wow. Just wow.
Via
For the Win