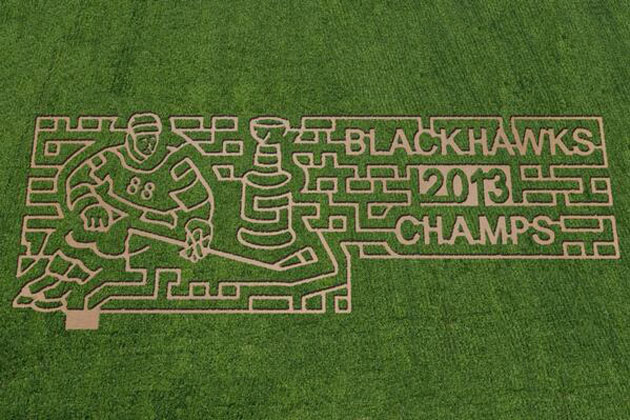 Sports-themed corn mazes are nothing new nowadays.
However, this one carved out at County Line Orchard in Hobart, In. is quite impressive.
As you can see, the field was leveled in such a way that commemorates the run made by the Chicago Blackhawks to the Stanley Cup. It features Patrick Kane skating into action, a message reading "BLACKHAWKS 2013 CHAMPS", and the Stanley Cup, of course.
Good luck finding your way out if you decide to go in, though.
Via
Eye on Hockey