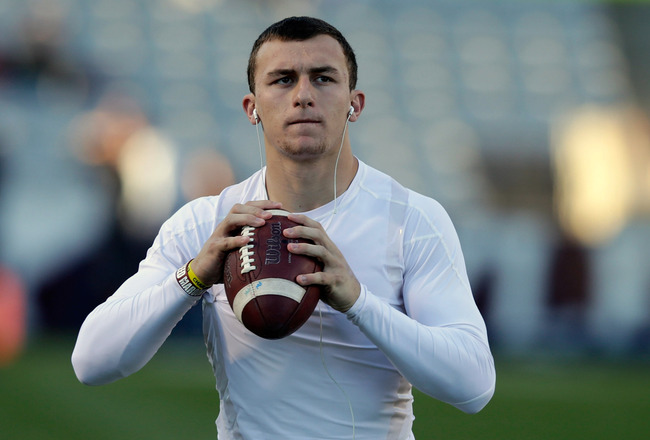 Denver Broncos quarterback Peyton Manning came to the defense of Johnny Manziel on Monday saying that he hopes Manziel returns to serve as a counselor next year.
Manning's comments come a day after reports surfaced that the Texas A&M quarterback and Heisman winner was sent home early due to being hungover from a night full of partying. However, those reports were refuted by Manziel's father, who said his son went home early because he was feeling dehydrated and ill, instead.
"Johnny Manziel did participate in some activities in the 2013 Manning Passing Academy as a college counselor/coach," the statement said. "After missing and being late for practice assignments, Johnny explained that he had been feeling ill. Consequently, we agreed that it was in everyone's best interest for him to go home a day early."
And here is what Manning had to say about Manziel's early departure:
"I enjoyed meeting Johnny," Manning told ESPN.com. "I can remember a 20-year-old Eli [Manning] missing a meeting [at camp] and catching some flak. We always have counselors who leave early. Johnny was great with the campers for the time he was here. He had to leave early. I wish him the best and I want him to come back as a counselor next year."
The Manning Passing Academy camp took place in Thibodaux, La., at Nicholls State University
and allowed middle and high school-aged quarterbacks to learn fundamentals from some of the best in the game, including Archie, Peyton and Eli Manning. The camp, in its 18th season, began on Thursday and wrapped up on Sunday.
Manziel reportedly went home after Saturday's morning session and apologized to camp officials for not being able to fulfill his full commitment.
Via
USA TODAY