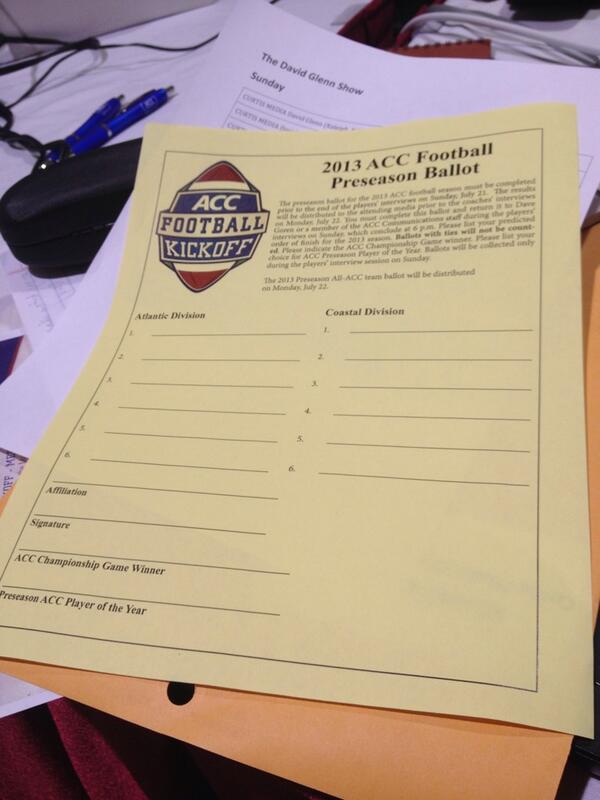 Well, it wasn't exactly the kind of welcome the Syracuse Orange and Pittsburgh Panthers were hoping for in their first season in the Atlantic Coast Conference.
Representatives from the two schools arrived this weekend at ACC media days to find that the conference forgot to include enough space for them on the preseason media ballot.
Sports talk radio host David Gleen tweeted out the ballot (pictured above) media members received on Sunday that featured slots for just 12 teams, in spite of the fact that the additions of Pittsburgh and Syracuse make 14 this year.
Whoops!
Both the Panthers and Orange have joined the ACC after previously spending a significant amount of time in the old Big East Conference. They aren't exactly expected to finish among the top of the league in their inaugural seasons. However, a spot or two on the ballot would certainly be a happy sight.
Eventually, the mistake was realized and remedied as documented by
ESPN's Brett McMurphy
. Now, the pundits can make their preseason picks, which are sure to be utterly wrong come December.
Via
Bleacher Report