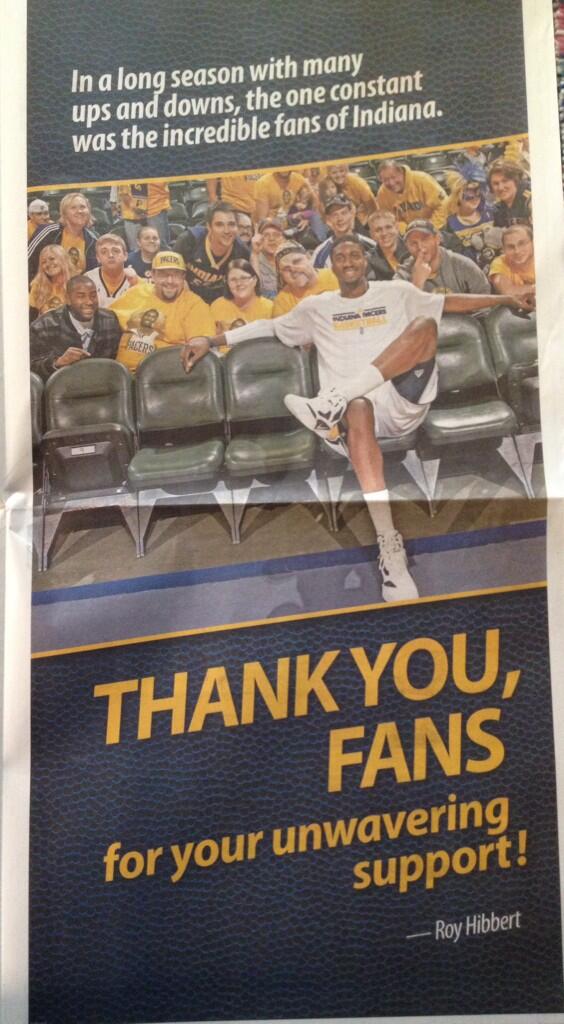 The Indiana Pacers had an incredible playoff run this season that ended one win shy of advancing to the 2013 NBA Finals.
Part of the reason for their late-year success can be attributed to the emergence of center Roy Hibbert. The former Georgetown Hoya bumped his scoring average up from 11.9 PPG during the regular campaign to 17.0 PPG during the postseason and averaged a double-double (22.1 PPG, 10.4 RPG) in the Eastern Conference Finals against the Miami Heat.
On Sunday, the appreciative and humble Hibbert took out a full-page ad in the
Indianapolis Star
to thank the hometown fans for all of their support.
Classy move by the big guy.
The best may still be yet to come for Indiana, though, as they boast a roster full of budding stars and look to be serious title contenders for years to come.
Via
Eye on Basketball