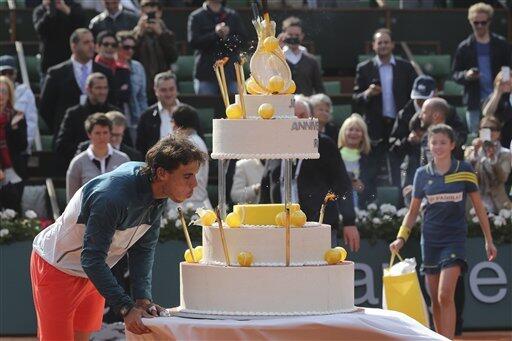 Monday was a big day for pro tennis player Rafael Nadal.
Not only did the Spaniard topple Kei Nishikori to reach the quarterfinals at the French Open, but he also received a ginormous cake from officials in celebration of his 27th birthday. Seriously, that cake is absolutely huge, and came complete with plenty of tennis balls and a tennis racket on top, of course.
For the record, Nadal has won seven French Open titles in the last eight years, and looks to be in great position to make it eight out of nine very soon, too.
Via
Eye on Tennis