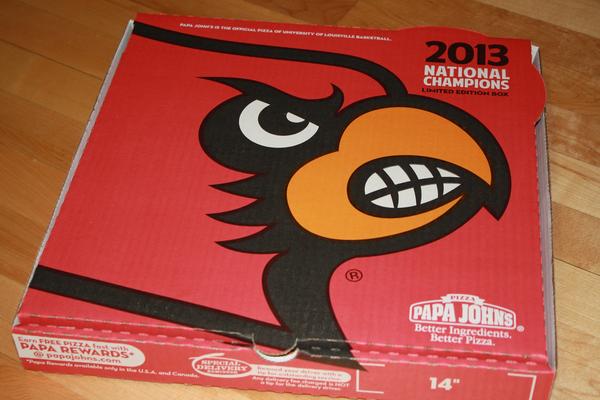 The whole city of Louisville may very well be ordering pizza this weekend after Papa John's unveiled a limited-edition pizza box recognizing the Cardinals' epic run to a national championship.
The boxes, which are solid red and feature a Cardinal logo, will be available at select Papa John's restaurants in the Louisville area beginning on Saturday.
"We are excited to roll out this special pizza box to honor the outstanding achievements of the University of Louisville men's basketball team," said John Schnatter, Papa John's founder, chairman and CEO. "With Papa John's headquarters based in Louisville, it was exciting to watch our hometown Cards win the national championship, which was the pinnacle of what was an incredible year for U of L athletics."
Folks who are eager to get their hands on this historic piece of cardboard better hurry, though. The company is expecting supplies to go fast due to overwhelming demand.
It should be noted that University of Kentucky fans living in Louisville probably won't be eating Papa John's anytime soon. This is a great time for Pizza Hut to swoop in and take advantage.
Via
Card Chronicle