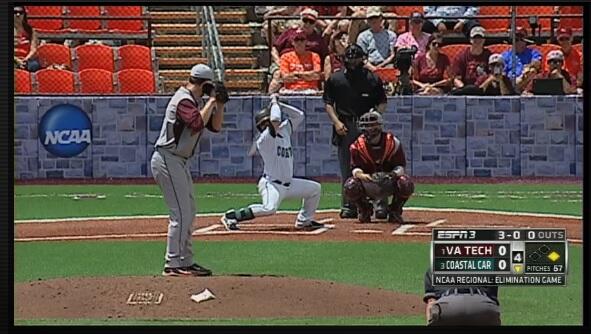 Coastal Carolina's Alex Buccilli may own the craziest batting stance in modern day baseball. In fact, his stance may even rival the craziest in baseball history.
Jeff Bagwell, Kevin Youkilis, Craig Counsell, and Tony Batista are just a few of the recent players who come to mind who had crazy stances. But Buccilli's may take the cake, folks.
This just looks downright uncomfortable.
Via
Eye on Baseball