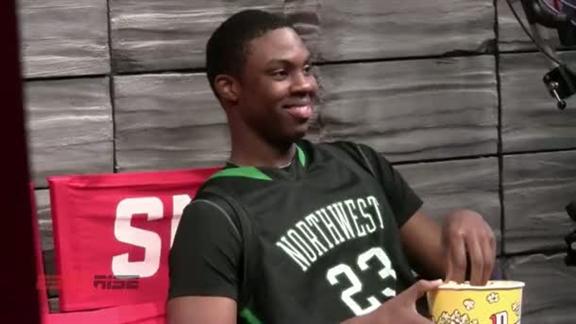 Although the Kentucky Wildcats failed to make the NCAA Tournament this past season, and despite missing out on the top player in the 2013 class in the likes of electric guard Andrew Wiggins, they undoubtedly boast the nation's top incoming recruiting class, and maybe even the best of all-time.
However, one player who seems unimpressed by Kentucky's slew of talented freshman is Memphis Tigers commit Kuran Iverson. Iverson, a top-50 recruit himself, isn't buying into the hype of the Wildcats and said he believes his Tigers recruiting class is "way better."
"Everybody talking about Kentucky hype, but there ain't really gonna be no Kentucky hype. There's gonna be some Memphis hype."
Do you think you guys are better than them?

"Yeah, way better," he said. "Way better. They talented, we work hard."

Uh oh. Those words are sure to draw the ire of Big Blue Nation.
It should be noted that Memphis boasts a really good 2013 class in and of itself. In fact, most recruiting services rank Josh Pastner's incoming class of freshman as one of the top five in the country. However, it is safe to say that John Calipari has him beat.
For the record, the 6-foot-9 Iverson is the cousin of former Georgetown Hoyas standout and former NBA All-Star Allen Iverson, so he may have some room to talk. But he definitely has his work cut out for him now that he has taken a shot at Kentucky.
Via
Eye on College Basketball