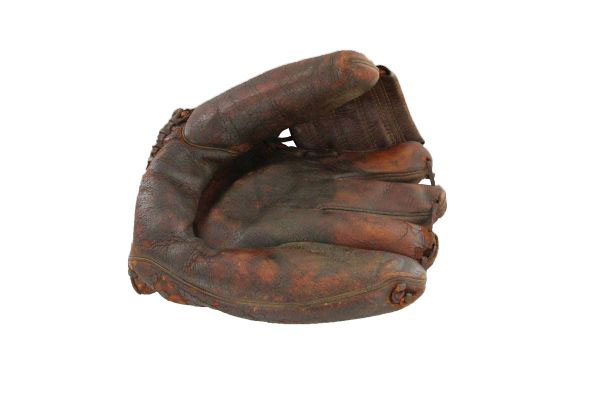 A baseball glove believed to be used by Jackie Robinson in the 1955 and 1956 World Series sold for a whopping $373,000 in an auction that ended Monday.
Believe it or not, the glove fell short of the record for the highest dollar amount ever paid for a glove at an auction. That title belongs to a glove worn by Lou Gehrig, which sold for $387,500 in 1999.
Other items sold at the auction on Monday included a bat believed to be used by Robinson in his final season for $114,000, and Mickey Mantle's 1960 contract with the Yankees for $39,930, among others.
Via
ESPN