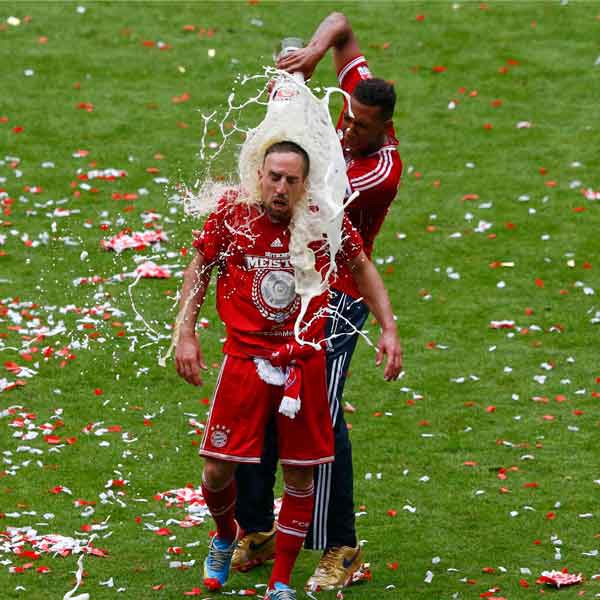 Bayern Munich's Franck Ribery gave a specific warning to his teammates as his team celebrated their Bundesliga championship. However, his teammates did not listen, and now Ribery is completely angry over the incident.
Despite Ribery's request not to be doused with alcohol, players frantically chased Ribery around the pitch in an evil plot to soak the Muslim with celebratory brew. Ribery was able to evade his teammates for a little while before finally being run down and drenched by former Manchester City defender Jerome Boateng.
Ribery, who converted to Islam in 2008, was understandably upset afterward.
"I won't talk to Boateng again, he knows that I'm Muslim. I'm pissed off."
Yeah, I don't think the two will be sharing a meal anytime soon.
Video of the spectacle can be seen below.
Via
SportsGrid