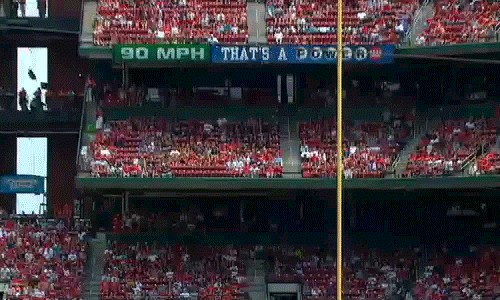 New York Mets hitter
Daniel Murphy
did his best impersonation of Harry Houdini during Thursday's afternoon game against the Cardinals in St. Louis.
Watch as Murphy smacks a ball deep toward the right field fence in the eighth inning and seemingly makes it disappear. Apparently, the ball somehow manages to find its way in between the slimmest of margins in the wall and ends up going straight through.
That is certainly something you don't see everyday!
Of course, if you live long enough, baseball is bound to produce some incredibly rare spectacles every now and then.
Murphy was awarded a ground-rule double for his head-scratching hit.