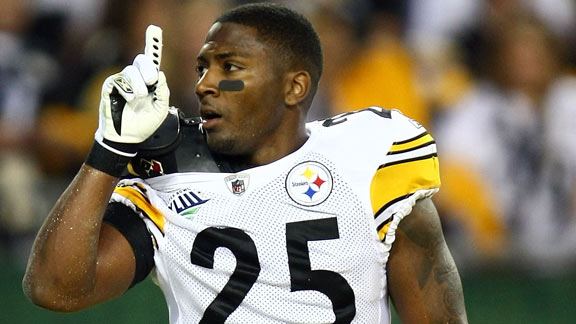 The Pittsburgh Steelers and New England Patriots don't play each other until Nov. 3. However, Steelers safety Ryan Clark may have already given the Pats some bulletin board material.
The opinionated Clark is set to serve as an
intern at ESPN this summer
in hopes of entering a broadcasting career once his playing days are over. Naturally, he gave plenty of analysis when
appearing on NFL Live
on Monday, especially when the topic turned to New England.
For starters, Clark believes the Pats took a step backwards by replacing Wes Welker with Danny Amendola, the latter in which Clark referred to as being "fragile." He also believes the loss of Welker is going to cause Tom Brady to struggle more than ever when he can't find an open receiver.
"I think what's really underestimated is Wes Welker's importance to not only the New England Patriots, but Tom Brady," Clark said. "Losing him is huge. . . . I know they think Danny Amendola can come in and have the same type of numbers he had with the Rams, but we also have to remember, he's fragile."
Clark then said Brady sees "ghosts" and begins to "flinch" when he feels pressure and can't find anyone to throw the ball to.
"In 2010, we saw it start with the Jets in the playoffs. When Tom Brady gets pressure and when you're man-to-man and bumping those guys and making it hard for him to throw, he sees ghosts. Even when guys aren't around him, even when he's not about to be sacked, when his clock goes off in his head that the ball should be out, we'll see him duck, we'll see him flinch. When you get Tom Brady doing that, the whole New England Patriots mystique goes away.''
The floor for smack talking is now officially open.
Via
Pro Football Talk