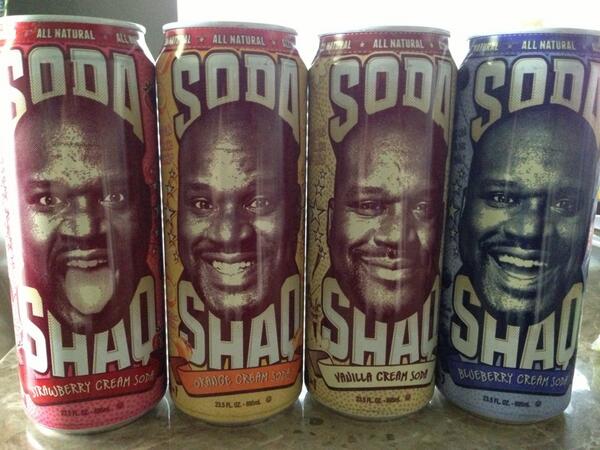 Former NBA star Shaquille O'Neal has a new way to satisfy your thirst this summer.
On Tuesday, the four-time NBA champion made it known to the masses
via Twitter
that his very own brand of soda, "Soda Shaq," will be hitting shelves across the country "very soon."
The concoction is being produced by the AriZona Beverage Company and will be available in four different flavors: Strawberry Cream, Orange Cream, Vanilla Cream and Blueberry Cream. Sounds delicious.
The 23.5 ounce products are all-natural and carry a suggested retail price of $0.99. And at
just 90 calories
per serving, drinkers need not worry too much.
The only thing possibly better than the drink itself is the amazing packaging. Each flavor features its own priceless picture of Shaq on the front with an array of eye-catching colors in the background. Believe it or not, there are actually four more can designs with Shaq's mug on them. Bascially, each flavor boasts two designs a piece.
Below is a full look at the lineup...
Via
Bleacher Report