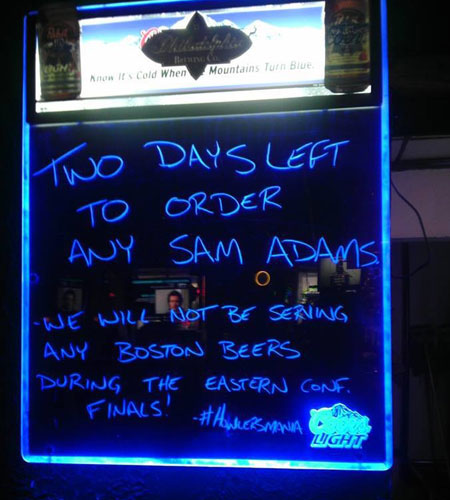 Customers who frequent the Pittsburgh bar "Howlers" and also drink Sam Adams may need to visit sooner rather than later.
This is because the bar will not be serving the Boston brew (or any beer from Boston) anytime during the duration of the Eastern Conference finals, which pits the hometown Penguins against the Bruins.
The establishment let their patrons know ahead of time via this awesome neon sign seen above.
You better hurry if you are planning on getting down to Howlers and wetting your whistle with some Sam Adams. The first game of the series begins Saturday night.
Via
Eye on Hockey