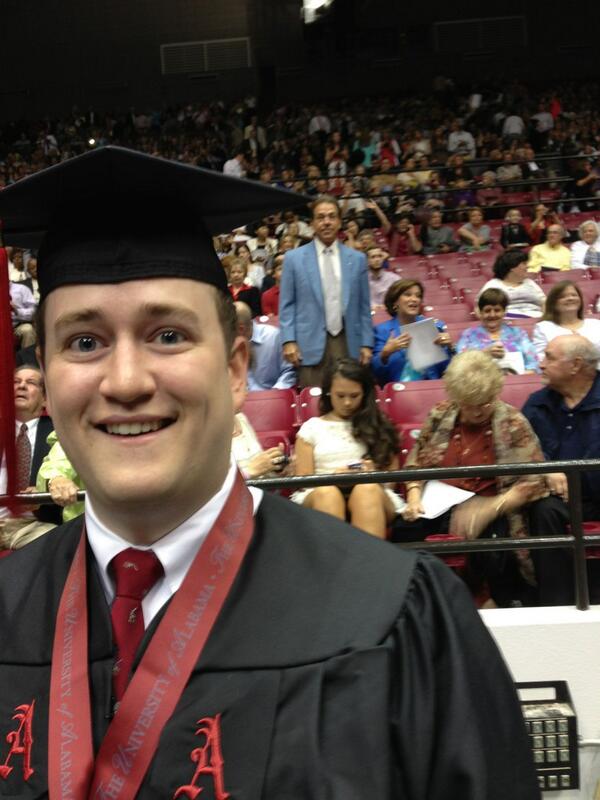 The University of Alabama held their commencement ceremonies for thousands of deserving graduating students on Saturday. It was a glorious spectacle.
One person who was in attendance for the momentous occasion was Crimson Tide football coach Nick Saban. How do we know? Well, we have this semi-creepy photo for proof.
Seen here is a proud graduate peering into a camera. That is no big deal in and of itself. But what is a big deal is the fact that Saban can be seen in the center of this photo standing out like a sore thumb in a blue blazer.
The omnipresent coach will be vying for his fourth national championship in five seasons when his heavily favored Tide take the field this fall. Let this photo serve as a reminder of that.
Via
For the Win