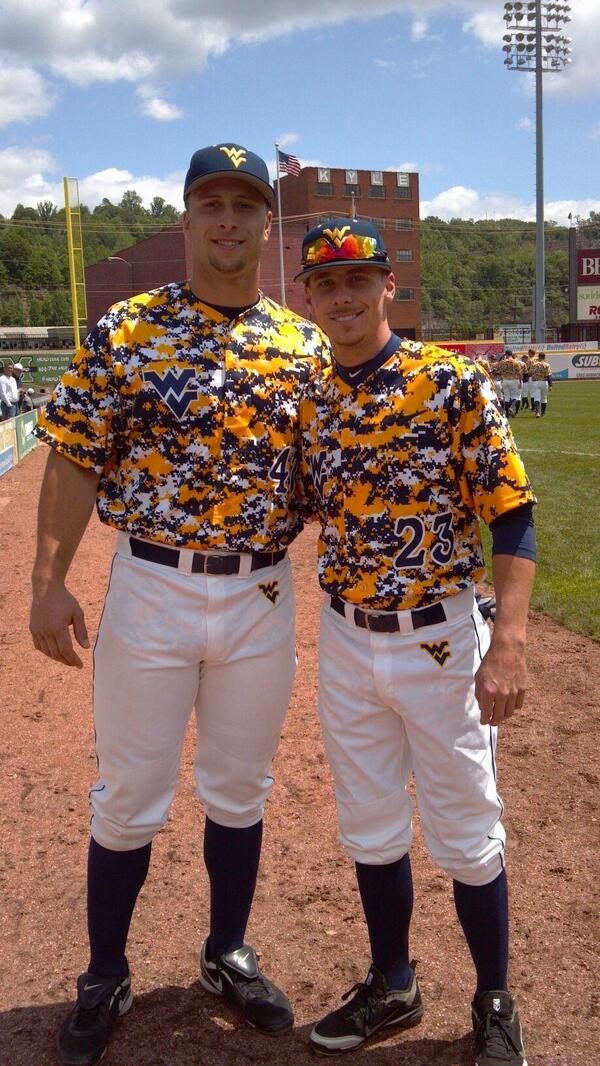 On Sunday, the West Virginia Mountaineers baseball team unveiled new camouflage uniforms for their home contest against the TCU Horned Frogs. Needless to say, they are absolutely hideous.
What we have here is a sloppy combination of blue and yellow that might cause blindness in some folks. Seriously, it looks as though the school hired a class full of first graders to go wild with some finger paint. The end result is what you see in the photo above.
The trend by sports team to incorporate camo-themed uniforms has officially become an epidemic. It was pretty cool at first, but now it's just gotten out of control. Trying to make blue and yellow work together is hard enough without further complicating it with camouflage.
Yikes.