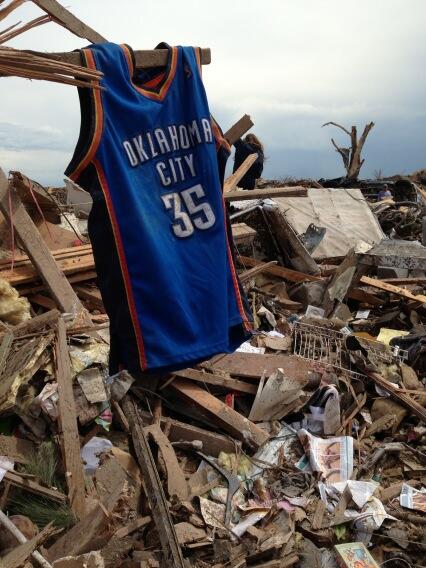 A No. 35 jersey of Oklahoma City Thunder star Kevin Durant hangs over the rubble in Oklahoma after a powerful tornado leveled parts of the state on Monday.
The image above was captured by Fox25 News reporter Christine VanTimmeren as she made her way through what was left of a torn apart town on Tuesday.
Durant, who was already one of the most beloved people in the state of Oklahoma before the tragedy, has
agreed to donate $1 million
of his personal money to help in the relief efforts. Now, that's a hero.