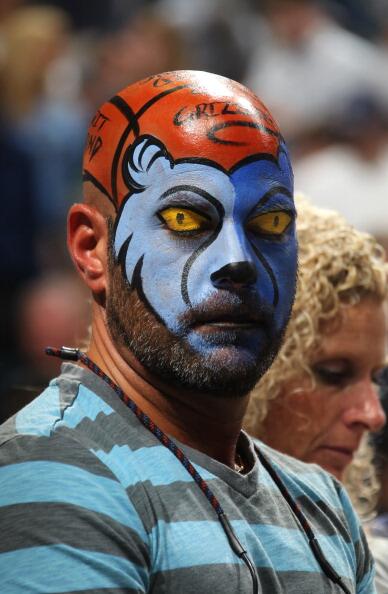 It's good to be a Memphis Grizzlies fan right now.
That hasn't always been the case, but it's especially so now after the Grizzlies took a 3-1 second round series lead with a victory over the Oklahoma City Thunder Monday night.
And this fan pictured above was there to witness it all. Just look at the incredible amount of time and effort that went into his face paint job.
He uses his bald head to blend a masterful combination of a basketball and a light blue grizzly bear.
Well done, sir.