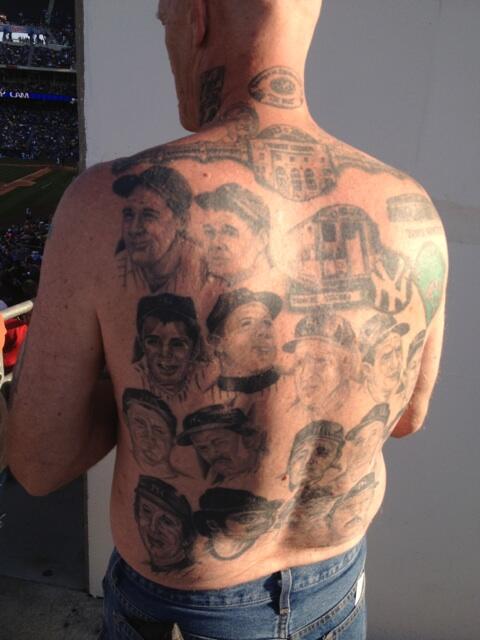 Here is a picture of a guy who really loves his New York Yankees history.
The fan was in attendance of the Yankees game in Kansas City Saturday and chose to proudly show off us collection of ink to anyone with a desire to see.
As you can see, nearly every Yankees legend is included somewhere on his backside.
Babe Ruth
and
Lou Gehrig
occupy the top left while Therman Munson and
Reggie Jackson
reside down low. The artwork also features an image of a subway and a snapshot of old Yankee Stadium.
The only thing this guy is missing is a belt.
Via
The Big Lead