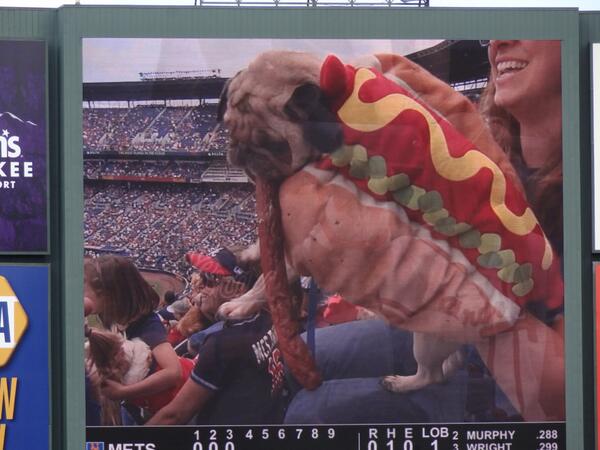 This photo embodies three of America's favorite things: dogs, baseball, and hot dogs.
Seen here is a canine dressed up in a hot dog costume, watching a baseball game, and eating a delicious hot dog. Yes, that is right. Your eyes do not deceive you.
It was all a part of "Bark in the Park" day at Turner Field Sunday. A big thanks is in order to the Atlanta Braves for hosting the event and bringing us this awesome spectacle.
America.
Via
For the Win