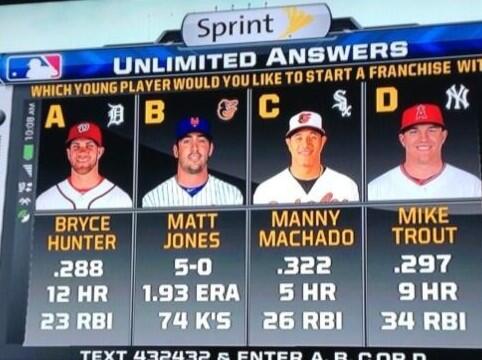 Hats off to the Fox Sports Kansas City crew. They may have pulled off the worst broadcast graphic of all-time during Thursday's Royals-Angels game.
There are a couple of screwups with the screenshot seen above. First, the crew somehow manages to produce wrong last names for the likes of Bryce HARPER and Matt HARVEY, arguably two of the sport's biggest young stars.
Second, the team logos are all misplaced, and in fact, all but one of them isn't relevant to the graphic at all.
Epic fail, guys. I think an intern is taking the axe after this one.
Via
Eye on Baseball