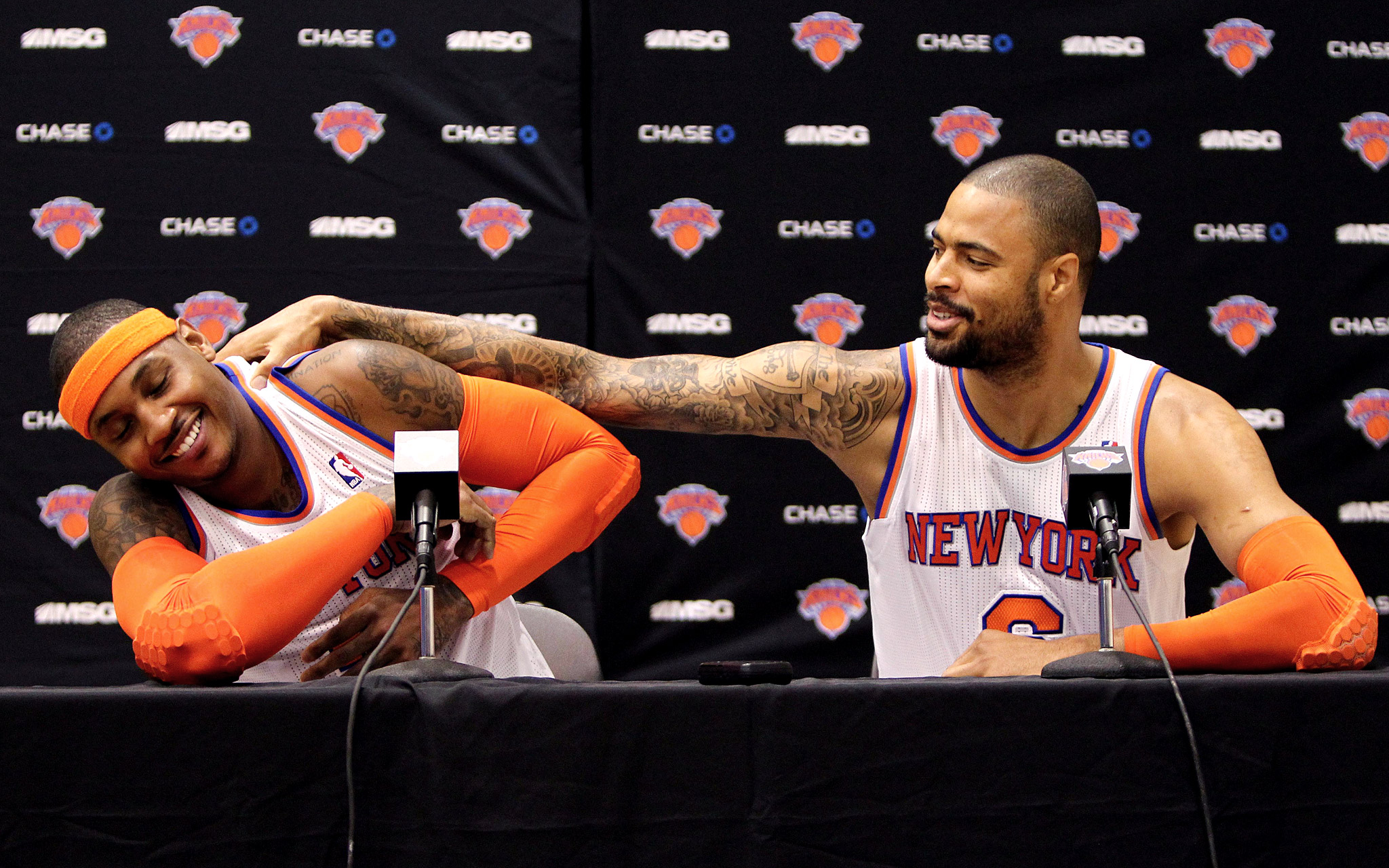 New York Knicks forward Carmelo Anthony has responded to comments made by teammate Tyson Chandler insinuating that the team was playing selfishly on offense.
"I really don't want to go back and forth about that because I really don't know exactly what he was talking about. But if he feels that way, we're about to get together right now. We'll discuss that amongst ourselves and figure that out," Anthony said after practice.
Anthony said he hopes to "get (Chandler's) take, get his perspective on that comment and we'll handle that internally and figure it out amongst ourselves."
Chandler was rather critical of New York's offensive attack after their Game 3 loss to the Indiana Pacers on Saturday. The Knicks managed to produce just 71 points in the contest.
"I watched the tape myself and there's open looks," Chandler said Sunday. "We have to be willing passers. You have to sacrifice yourself sometimes for the betterment of the team, for the betterment of your teammates. So when you drive in the paint, you draw, you kick it. We need to do a better job of allowing the game to dictate who takes the shots and not the individuals.
"I'm not saying that anybody is doing it maliciously. I think it's moreso a situation, you want to take over the game or you want to make a big shot, where you have to just stick to the game plan. Good teams win basketball games. Unless you're a great, great, great individual, and we've only had a few of those come through."
Although Chandler didn't call out any of his teammates by name, it is assumed his criticism was directed toward Anthony and J.R. Smith, who are considered to be the team's primary shooters.
Anthony contests that despite the bemoaning the Knicks continue to be on the same page.
"We're good. As far as mentally and everybody being on the same page and everybody staying confident, everybody is where we should be," Anthony said.
New York looks to avoid going down 3-1 in the second round series when they visit the Pacers for Game 4 on Tuesday night.
Via
ESPN