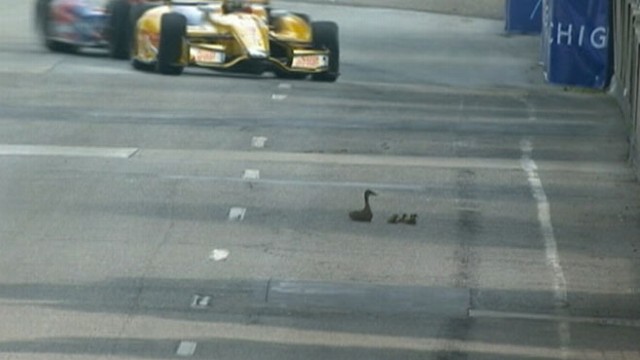 A mother duck and her four ducklings found themselves in a precarious position on Friday. They were to blame for a delay in an IndyCar practice session when they waddled onto the track at Belles Isle.
Their presence triggered a yellow caution flag and forced the drivers to abort the racing surface temporarily.
Fortunately, none of the ducks were injured as a safety crew was called upon to carry the birds away to safety. However, the feathered locals didn't go easily as they gave the crew fits trying to corral them.
Eventually, the ducks were deposited gently over the concrete walls surrounding the track and continued their business in a nearby river bank.
Via
For the Win