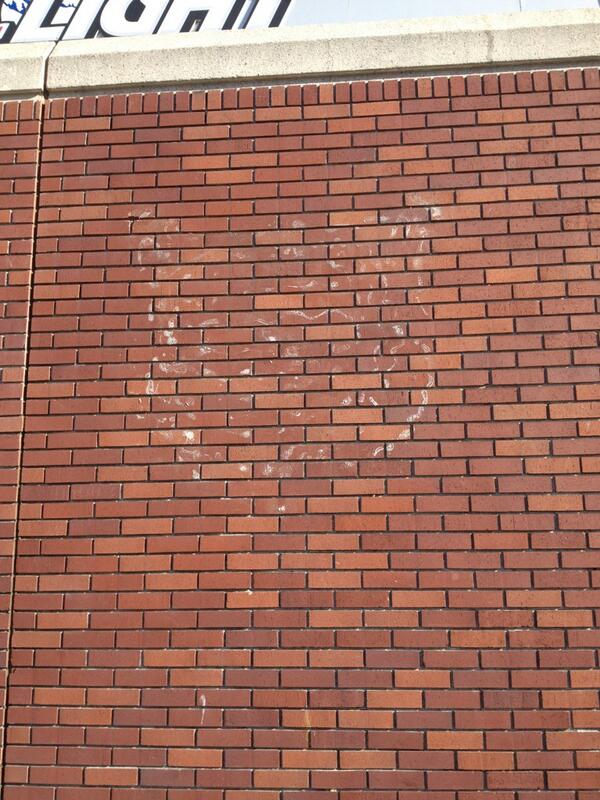 A plaque commemorating the record-setting 756th home run hit by Barry Bonds has disappeared from AT&T Park.
The 6-foot-high artifact was previously bolted and glued to the bricks located beyond the right center field wall. Now, team and stadium officials are launching an investigation to find out where it went. This includes reviewing surveillance video from the past week.
More from the
San Francisco Chronicle
:
Bonds was one of the franchise's greatest players. The team and its marketing were built around him for more than a decade. On the other hand, Bonds is a felon appealing his federal obstruction-of-justice conviction related to the BALCO drug case.

Despite speculation to the contrary, the Giants say they had no reason or desire to remove the sign. In fact, the Giants are planning to replace it, perhaps with a painted sign that cannot be swiped.
"We're in the process of having a new and improved version made," said Staci Slaughter, the Giants' senior vice president of communications.
Another memorial plaque honoring Bonds for hitting 500 home runs still remains intact.
Bonds, who played for the Giants from 1993 to 2007, hit his 756th home run on Aug. 7, 2007 breaking Hank Aaron's record which had stood for over two decades. Bonds finished his career with 762 home runs.
Via
USA TODAY