Believe it or not, Heisman Award winner and two-time national champion Tim Tebow drove quite a clunker during his illustrious college career at Florida.
Some folks may have been led to believe that the southpaw rolled around in Gainesville in a super luxurious vehicle. However, it turns out that Tebow's ride was none other than a black 1995 Ford Thunderbird, which Tebow jokingly said only "started when it felt like it."
A standard photo of the model can be seen above. As you can see, there is nothing too fancy about it.
Now, the folks at Richard Petty's garage have turned the old car into one tricked-out ride, which not only looks pretty good, but could probably blow the doors of just about anyone else on the road, as well.
Tebow's Foundation tweeted out an image of the updated car via Twitter on Friday.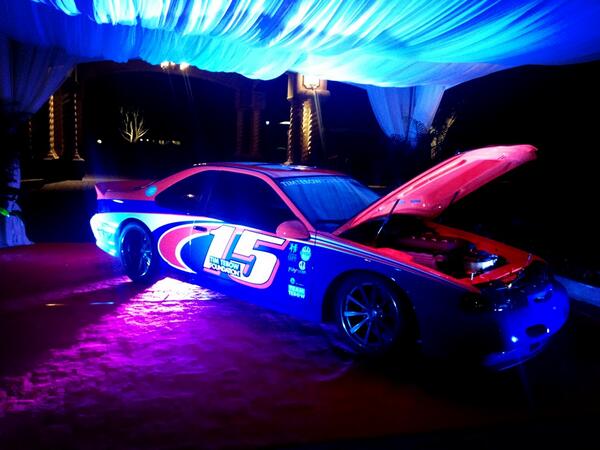 From
Jacksonville.com
The car that wouldn't start a few months ago is now a Gator-themed, Pro Touring Style street-legal race car — decked out in an eye-catching orange and blue custom paint job and Tebow's No. 15 on each door.
"We're excited to have this true one-of-a-kind vehicle to raise awareness and funds towards our mission to bring faith, hope and love to those needing a brighter day in their darkest hour of need," said Erik Dellenback, executive director of the Tim Tebow Foundation. "From the moment we met Mr. Petty and his team, we knew they would make the perfect partner on this project."
The finished product will eventually be auctioned off, with proceeds benefiting the foundation's mission to bring "faith, hope, and love" to those who need it the most.
Via
USA TODAY