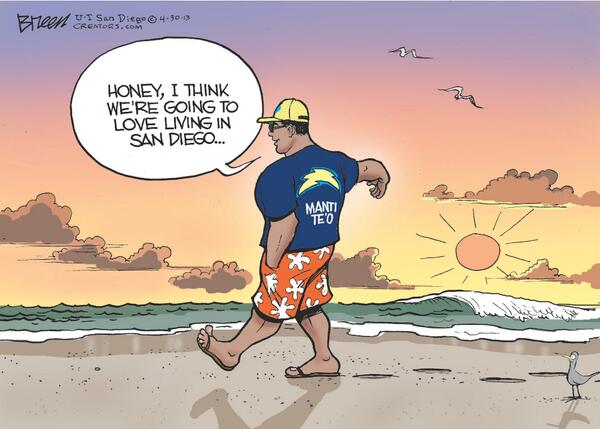 A San Diego newspaper wasted no time at all to poke fun at one of the newest Chargers.
On Friday, the Chargers moved up the board in the second round of the draft to select maligned Notre Dame linebacker Manti Te'o, and all the baggage that comes along with him.
The image you see above is
U-T San Diego
making light of the humiliating fake-girlfriend hoax that appears to be following Te'o from South Bend to the West Coast. It shows Te'o putting his arm around Lennay Kukua, who of course doesn't exist, as the two stroll down a sandy beach.
Via
For the Win