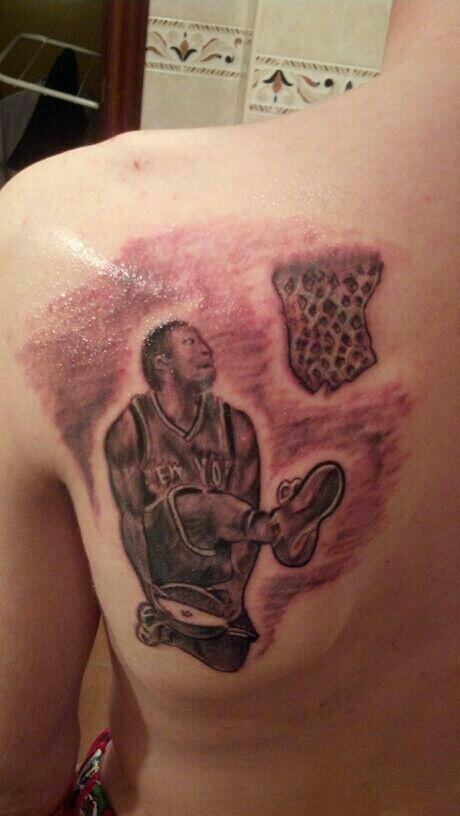 Not all tattoos turn out as masterpieces.
Take this guy for example, who decided he wanted an image of diminutive Chicago Bulls guard Nate Robinson stamped on the left side of his back. Not just any image, though. He got an image of the 5-foot-9 player about to throw down a between-the-legs dunk.
There are three things (maybe more) that make this tattoo less than stellar.
First, the tattoo depicts Robinson wearing a New York Knicks jersey. Robinson last played for the Knicks in 2010 after spending six seasons with the franchise. He has bounced around with four others NBA teams since then.
Second, the ball he is holding appears to be massively deflated. I mean, what is that?
Lastly, and probably most notably, the net he is soaring to looks more like a pair of boxers or a slice of swiss cheese than an actual net.
It all adds up to a big, permanent mistake.