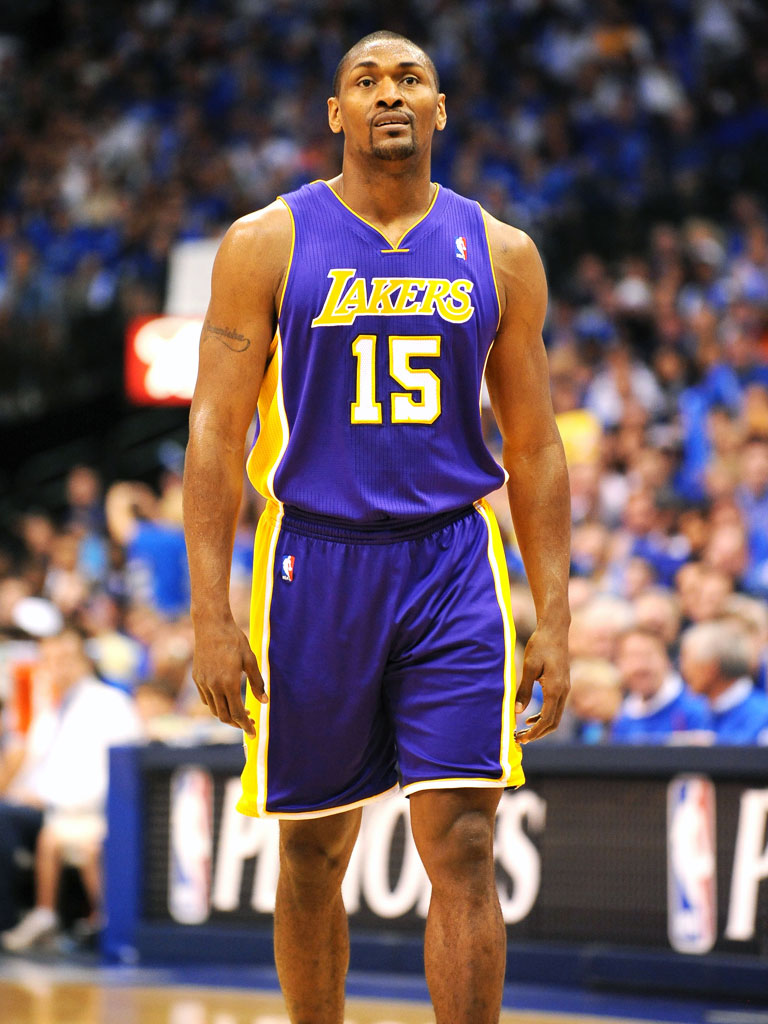 Los Angeles Lakers forward Metta World Peace paid the head coach of his team's upcoming playoff opponent quite the complement on Thursday.
The seventh-seeded Lakers are set to battle the second-seeded San Antonio Spurs on Sunday in Game 1 of the opening round of the Western Conference playoffs. And as always, the man formerly known as Ron Artest wasn't afraid to speak his mind.
World Peace acknowledged how tough a matchup the Spurs were for Los Angeles without the services of injured teammate and perennial scoring machine Kobe Bryant. World Peace also raved about the coaching ability of San Antonio's Gregg Popovich to anyone who cared to listen. And the latter part was pretty good.
"No, no no no no no," World Peace blubbered, his head shaking and eyebrows raised. "Not when you've got (Spurs coach Gregg) Popovich – uh uh uh uh uh. He's amazing. That coach is something else. I just know he draws up plays where he could have five old ladies after they eat 14 boxes of chocolate chip cookies. He'll put them on the court, and they'll win. That's how good Popovich is."

Five old ladies? Fourteen boxes of cookies?
How great of a scenario would that be?
World Peace has a point, though. Popovich has helped guide the Spurs to four championships since 1999 and is widely considered one of the elite coaches in the modern game.
The 64-year-old is 905-423 (.681) since taking the Spurs organization over before the 1996 campaign. He has led San Antonio to 15 consecutive postseason appearances after missing out on the playoffs in his first year.
Via
USA TODAY