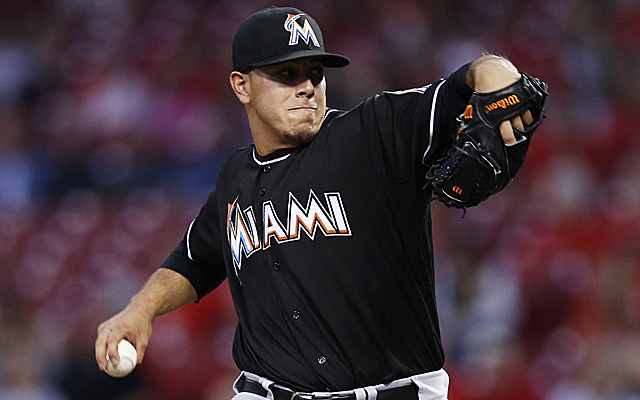 Seeing snow in Minnesota during the month of April isn't all that unusual. In fact, folks around the state are pretty accustomed to it.
What is unusual, though, is seeing snow at all for Miami Marlins rookie pitcher
Jose Fernandez
. Apparently, the 20-year-old had never seen snow flakes until Monday when Miami's game against the Twins was postponed due to inclement weather.
"I just want to see it,'' he said Monday afternoon shortly before going shopping for a winter coat.
"There's stuff piled up but I want to see it coming down.''
How could this be, you ask? Well, Fernandez has spent majority of his lifetime residing in places near the Equator. He defected from his home country of Cuba in 2008 and attended high school in Tampa Bay, Fla. Then, he was drafted by the Marlins and sent to the Gulf Coast League, where he pitched in cities which rarely see any snow.
So, as weird as it may sound to hear that a grown man has never seen snow before, it makes more sense knowing Fernandez's background.
Via
Eye on Baseball