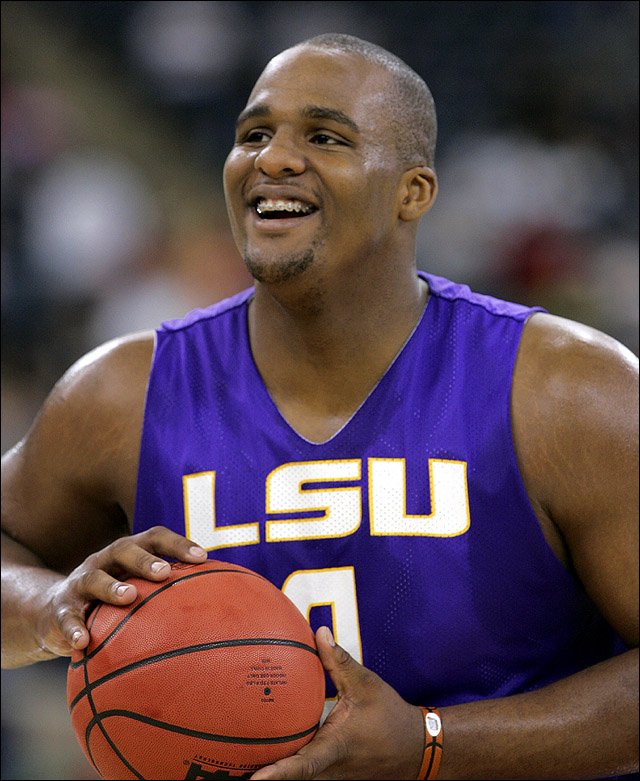 There is a great advertisement by Charmin, the toilet paper company who is currently running a campaign urging users to "enjoy the go," in the the March 18 edition of
ESPN the Magazine
. And the ad highlights the bowel movement experiences of Orlando Magic forward Glen "Big Baby" Davis as its main message.
Charmin decided to use some of its advertising dollars so that Davis could give readers a "first-person perspective on number two." He did so in the following Q & A session, which includes a story about how he almost missed the beginning of a Final Four game because he was dropping a deuce in the locker room.
From
ESPN the Magazine:
Q: Do you make going part of your pre-game ritual to make sure you're comfortable on the court?
A: Sometimes. One time, in the Final Four, I kept asking "Do I have time?" I was running fast, through security, bumping into everyone.
Q: So, did you have time to enjoy the go?
A: The locker room door was locked, and as I was waiting for them to open it, I heard, "Oh, say can you see?" And I'm not a quick type of guy. But I made it back before tip-off.
Q: Is there a protocol for going during games?
A: Not really. If you gotta go, you go.
Davis, who helped guide the LSU Tigers to the Final Four in 2006, scored 17 points against the UCLA Bruins in that aforementioned game before eventually fouling out.
The Tigers were eliminated from the tournament by the Bruins after suffering a 59-45 defeat.
But at least Big Baby was able to lighten his load beforehand.