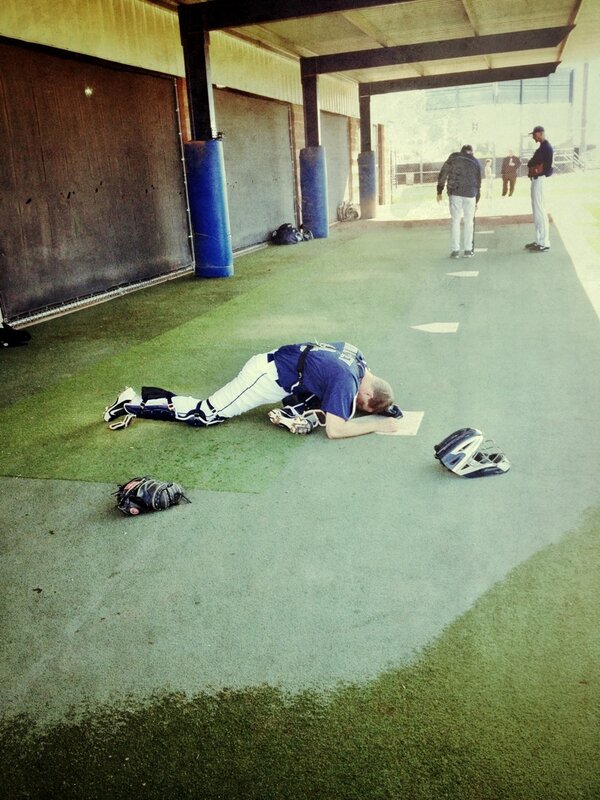 A terrible thing happened to San Diego Padres catcher Nick Hundley on Thursday. The young backstop's vision was compromised after he lost a much-needed contact lens.
Anyone who has ever lost a contact knows the immediate struggle and panic that ensues in the pursuit to relocate it. For Hundley, those emotions were clearly evident as he searches far and wide during a workout at spring training. That search even led to Hundley apparently pressing his face extremely close to home plate at one point.
No word on whether or not Hundley ever found it.
Via Twitter (@
FollowThePadres
)